« Shows & Personalities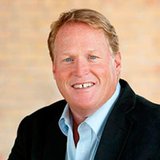 News & Views with Joel Heitkamp
On Air:

Weekdays, 8:30am - 11am

Hosts:

Amy Iler, Joel Heitkamp
About the Show

News & Views with Joel Heitkamp is a multi-award winning program where Joel Heitkamp brings his common sense approach to the issues of the day. From politics to public service announcements and sports to government spending, there is a place in the conversation for everyone.

Show Hosts

Amy Iler

Amy Iler has been producing Joel Heitkamp's radio show since 2007. Her raspy voice and animated personality have become program staples. Her passion for talk radio stems for her love of politics and when she isn't pushing buttons at the radio station, you can usually find her golfing, working out, spending time with friends, at the lake or enjoying time with her husband and their "kids with paws" - a red fox lab, Abby, and a tabby cat, Camo.

Joel Heitkamp

Joel has been with KFGO since 2005, and took over as host of "News & Views" in the spring of 2009. His common sense take on the news stories of the day have made him one of the most popular radio personalities in the country. He is a multi-award winning talk show host both regionally and nationally. Before radio, Joel served in the North Dakota Senate from 1995-2008, managed Southeast Water Users for 23 years, and along with his talk show, Joel's passions include refereeing college and high school football, hunting and fishing and spending time with his family.