Wedding Show 2014

Plan the Wedding of Your Dreams
Are you saying "I Do" in the near future? We know that planning a wedding is a stressful job, and we want to help make your wedding day full of nothing but pure bliss! The Wedding Show 2014 is Sunday, February 9th from 12pm to 4pm at the Ramada Plaza and Suites located at 1635 42nd Street South.
About the Wedding Show 2014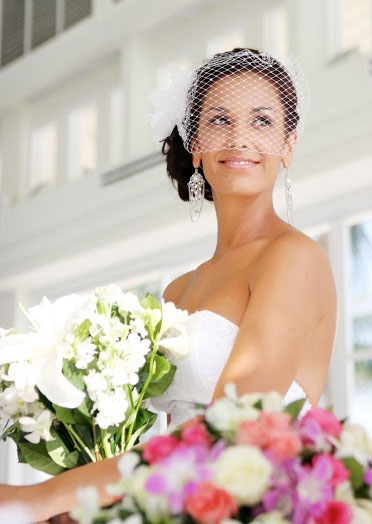 Sunday, February 9th, 2014
12pm to 4pm
Ramada Plaza and Suites
Brides and grooms - it's your special day and because of that the Wedding Show is letting you in for FREE. Admission for family and friends is $8 at the door. There will be three unique style shows, and one lucky couple will have the chance to win $15,000 in prizes.
Event Sponsors
Olivieri's Salons
Crabapple Floral
Dude Walker's Music on Wheels
Sharper Image Wedding Rentals
Anytime Fitness
Lush Lola's
Event Center at Bonanzaville
Thumper Pond
Memories Forever Photography and Photo Booth
Designs by Donna
Fantasies in Frosting
Minuteman Press
Kvamme Travel and Cruises
Schmidt's Gems and Fine Jewelry
Slim Ambition
Legacy Photography
Ultimate Image Model and Talent Management
The Latest from the Bridal Bliss Blog
Wedding inspiration can be found anywhere. Read the latest posts from the Bridal Bliss blog and you just might find inspiration for your own wedding. The Bridal Bliss blog contains posts about everything wedding-related from planning tips to creative DIY wedding projects, to celebrity weddings and so much more!
Tue, sep 09 2014 - 2:09 p.m.

Hunter Hayes "Still Fallin" Ben Rue "I Can't Wait (BE MY WIFE) Lee Brice "I Don't Dance" Brett Eldredge "Mean to Me" What is your favorite wedding or love song of 2014?

Tue, aug 05 2014 - 1:01 p.m.

Relationship experts, like dailymail.com's Tracey Cox might disagree with you if you confess your love at just 2 months. When I did a survey at work the results ranged from; you'll know right away to, at least 6 months. "You gotta get to know them". Now what, are you brave enough to make the first move? photo ...

Mon, aug 04 2014 - 11:01 a.m.

A hotel in NY has started fining newlyweds if they or any wedding guests leave a negative review online. The fine is $500!! The hotel states the couples are aware of this ahead of time and if the negative post is removed they will retract the fine. The first thing I thought of is...who would pay the fine!?! Take ...
Photos from the Wedding Show 2013
Fargo Wedding Show 2013
Videos from Wedding Show 2013