« Shows & Personalities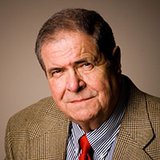 Tom Wynn and Friends
On Air:

Weekdays, 5am - 8:30am

Hosts:

Doug Leier, Tom Wynn
About the Show

The longest running morning show in Fargo-Moorhead. The top-rated morning show in the valley. Tom Wynn has been in radio since the 1960's and will reign as The Big Kahuna as long as he wants! His "Friends" include Doug Leier, Terry Spies, Bonnie Amistadi, Don Haney, Jack Michaels, Al Aamodt and a few thousand close personal friends, listening in.

Show Hosts

Doug Leier

Doug Leier, ND Game and Fish Outreach Biologist, joins Tom every weekday morning. Doug is a North Dakota native, a graduate of NDSU and lives in West Fargo with his wife and their three kids. In addition to the morning show, you can hear Doug Leier's show "Outdoors Live" on Saturday mornings on KFGO.

Tom Wynn

Tom, known as "The Big Kahuna", has over 35 years as KFGO's morning personality. Prior to KFGO, he had 20 years of experience in the Minneapolis-St. Paul market, spending his early radio days as a Storz broadcast disc jockey (the late Todd Storz was credited with being the father of "Top 40 Radio"). With the retirement of his long time partner and Ag Director, Larry Ristvedt, he found new friends in Doug Leier and Shawna Olson. The Big Kahuna has been waking up with the Red River Valley for longer than most of us can remember!