« Shows & Personalities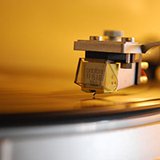 The Solid Gold Saturday Morning
On Air:

Saturdays, 4am - 11am

Hosts:

Jack Sunday, Tom Wynn
About the Show

No matter who's playing the tunes, The Solid Gold Saturday has the very best country oldies! All of our hosts are seasoned veterans that know what tunes you feel like hearing. And, we take YOUR requests via the phone, email telegraph.

Show Hosts

Jack Sunday

Jack began his radio career in 1968 as a rock and roll disc jockey in Idaho. Since settling down at KFGO in Fargo in 1989, he has been part of a team that has garnered the most prestigious awards given, such as two Peabodys. He is currently the Program Director of KFGO-AM and co-host of The Jack and Sandy Show. His partner Sandy Buttweiler and he are best friends and spend way too much time together.

Tom Wynn

Tom, known as "The Big Kahuna", has over 35 years as KFGO's morning personality. Prior to KFGO, he had 20 years of experience in the Minneapolis-St. Paul market, spending his early radio days as a Storz broadcast disc jockey (the late Todd Storz was credited with being the father of "Top 40 Radio"). With the retirement of his long time partner and Ag Director, Larry Ristvedt, he found new friends in Doug Leier and Shawna Olson. The Big Kahuna has been waking up with the Red River Valley for longer than most of us can remember!