« Shows & Personalities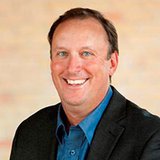 The Mike McFeely Show
On Air:

Weekdays, 2pm - 5pm

Hosts:

Mike McFeely, 'Pinto' Gunderson
About the Show

Mike's willingness to stir the pot and tackle controversial issues head-on has made his highly rated talk show a must listen for thousands of North Dakota, Minnesota and South Dakota residents.

As a longtime newspaper columnist, Mike is confident to ask the hard-hitting questions and go directly to newsmakers for answers. It's been said Mike actually enjoys callers who challenge his views more than those who agree with him.

Mike is an avid sports fan and outdoorsman and will never pass up the opportunity to talk about fishing in his well-known boat, "Radio Waves."

Show Hosts

Mike McFeely

Mike McFeely was a reporter and columnist at The Forum newspaper in Fargo-Moorhead for more than 20 years before joining the KFGO team in 2009. He is as well-informed and well-connected about local issues as any media person in this market.

'Pinto' Gunderson

As Producer of the Mike McFeely Show, Pinto desperately attempts to keep Mike happy. Though not an envious task, Pinto does a valiant job of making certain Mike stays optimistic while keeping Mike's boat, "Radio Waves" clean. Pinto relishes the opportunity to disagree with Mike on different topics, especially those relating to sports. Pinto is an NDSU graduate and a proud native of Bathgate, N.D.