« Shows & Personalities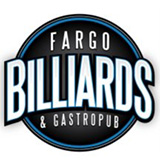 The March to the Dance
On Air:

Thursday, March 20, 5-6pm

Hosts:

Derek Hanson, 'Pinto' Gunderson
About the Show

5-6pm from The Gastorpub, Fargo: 60-minutes of pre-pregame for NDSU men vs. Oklahoma Sooners in the NCAA basketball tournament. Derek Hanson at the Gastropub and Daniel Gunderson at KFGO.

Show Hosts

Derek Hanson

Derek has been working in radio in the Fargo-Moorhead market since 1996 after he graduated from Bemidji State University. His first job was producing Fargo-Moorhead RedHawk games for Jack Michaels, and grew into a on-air talent on KVOX-AM (now known as the Fan). He is most known for sports, but has also been successful working at a rock station and doing news/talk shows as well.

As host of "Couch Potato Radio" Derek likes to give the audience a brand that is not like any other show in the region. Whether it is Bison or Viking football, the hot newsmakers in politics, or what everybody is talking about in social media or pop culture; Derek will bring it to the airwaves of KFGO.

'Pinto' Gunderson

As Producer of the Mike McFeely Show, Pinto desperately attempts to keep Mike happy. Though not an envious task, Pinto does a valiant job of making certain Mike stays optimistic while keeping Mike's boat, "Radio Waves" clean. Pinto relishes the opportunity to disagree with Mike on different topics, especially those relating to sports. Pinto is an NDSU graduate and a proud native of Bathgate, N.D.