« Shows & Personalities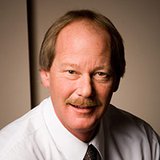 Live At Five
On Air:

Weekdays, 5pm - 6pm

Hosts:

Paul Jurgens, Sandy Buttweiler
About the Show

"All News You Need For Your Drive Home." CBS News, KFGO News, Weather, Sports, Markets and More.

Show Hosts

Paul Jurgens

Paul Jurgens joined the KFGO News Team in 1983 after beginning his broadcast journalism career at KVOX-AM in Moorhead in 1980. Jurgens was named news director in 1987. His career highlights include covering the blizzard of 1984 and the record 1996-97 winter and subsequent spring flooding. Both events earned the station countless awards of excellence including prestigious Edward R. Murrows and the coveted Peabody Award. KFGO is the only North Dakota broadcast station to have one, much less two Peabody Awards. In the past 20 years, KFGO News has captured more than 200 awards and citations from the Associated Press, Northwest Broadcast News Association, the Radio-Television News Directors Association, Minnesota and North Dakota Broadcasters Association and Minnesota News network.

Sandy Buttweiler

Sandy has been on-the-air since 1980. When she began her radio career in Buffalo, Minnesota, she was immediately recognized as an extraordinary talent. She was hired by KFGO in 1982 and mentored with the likes of Tom Wynn, Dave Lee and Larry Ristvedt. Sandy's talent eventually allowed her to host a very successful radio show at WCCO in Minneapolis. She decided to return to Fargo-Moorhead and came back to KFGO to co-host a long running radio show with Jack Sunday. With over 20 years together, the show is still growing and the bond with listeners is stronger than ever.