« Shows & Personalities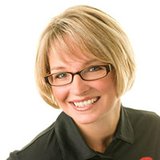 Agri-Biz with Shawna Olson
On Air:

Sundays, 7am - 7:30am

Host:

Shawna Olson
About the Show

Agri-Biz talks about the latest in farming and technology. Shawna talks with the leaders in agriculture and the producers that feed the world. She also brings local, fun, stories about life on the farm

Show Host

Shawna Olson

Shawna Olson, KFGO Ag Director and part of "Tom Wynn & Friends" morning show.

Shawna started her career at KFGO in 2010, however, her career in radio started in 1998 while attending the University of North Dakota. Shawna, by trade, is a meteorologist with 11 years of TV broadcast experience, including being a reporter, anchor and photojournalist. She believes agriculture and meteorology go "hand-in-hand" and enjoys the opportunity to blend both worlds on-air. Her dad raised small grains and cattle and that's where her love for agriculture and weather started - on the family farm.