KFGO Picnic
We've Moved the KFGO Picnic to the Big Top Bingo parking lot (across the street from KFGO)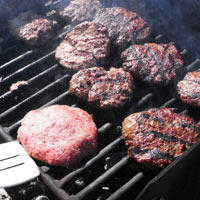 Thursday, June 19th from 11:00am to 1:00pm.
Enjoy Burgers from Meats by John and Wayne, and buns from Country Hearth, Chips from KLN Family Brands, Nancy B's Potato Salad, Pepsi Products and Cookies from Petro Serve USA! Grill provided by the Red River Vallery Fair.
Register for a Cooler of Fireworks from Starr Fireworks!
The KFGO Picnic has moved to the Big Top Bingo parking lot, Park at the hub and walk over!