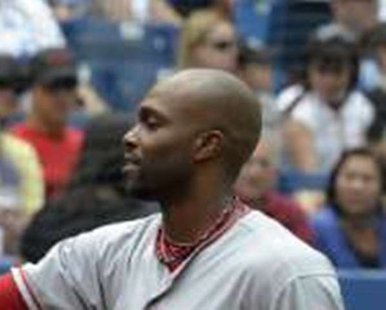 UNDATED (WHTC) -- Tonight is the second game of the season between the Detroit Red Wings and Chicago Blackhawks, two Original Six teams that were divisional rivals in the Western Conference until realignment last summer. Detroit won 5-4 in a six-round shootout Jan. 22 at Joe Louis Arena. The teams skate at the United Center this evening with coverage on 1450 WHTC beginning at 7 P.M.
*****
Ian Kinsler's two-run home run, the first of two blasts for him on Saturday, and Torii Hunter's two-run double led a Tigers onslaught against the Astros on the way to a 14-3 Detroit victory at Joker Marchant Stadium. Justin Verlander will try to pick up where he left off on Tuesday, as he makes his second start of the spring today against the Nationals. Game coverage on 1450 WHTC begins at 1 P.M.
The Cubs and Royals each had their Opening Day starters on the hill Saturday, with the Cubs winning, 6-5. The Cubs play split-squad games today, in Las Vegas against the Mets and against the Cleveland Indians at Cubs Park in Mesa, Arizona.
The White Sox topped the Dodgers, 5-4, in front of a sellout crowd Saturday night. The White Sox take on the Texas Rangers this afternoon.
*****
The Indiana Pacers rallied from a 25 point deficit to beat the Pistons in overtime, 112-104 on Saturday night. The Bulls topped the Sacramento Kings, 94-87 on Saturday night.
*****
The Big Ten Conference Tournament title is up for grabs this afternoon, as the 22nd-ranked Michigan State Spartans collide with the eighth-ranked Michigan Wolverines at Bankers Life Fieldhouse in Indianapolis. Michigan got 75-69 decision against Ohio State on Saturday afternoon. The Spartans outlasted second-seeded and 12th-ranked Wisconsin on Saturday afternoon, 83-75. Michigan State and Michigan face off at 3:30 P.M