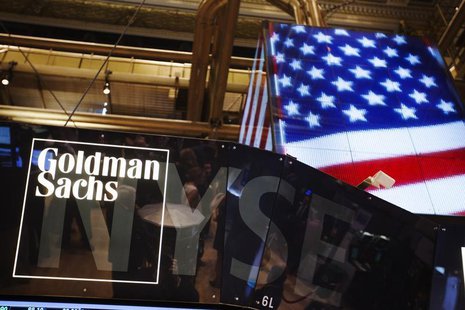 FRANKFURT (Reuters) - Goldman Sachs and private equity firm KKR will sell a 10.8 percent stake in German forklift maker Kion Group AG starting immediately, Goldman said in a statement on Tuesday.
Kion, which listed on the Frankfurt stock exchange about six months ago, is the world's second biggest maker of forklifts after Japan's Toyota <6201.T>.
Bookbuilding for the stake placement of 10,681,388 shares will start immediately, Goldman Sachs said in a statement.
A 10.8 percent stake would be worth about 330 million euros ($450.20 million), according to Reuters data. The stock priced in June at 24 euros per share and closed on Tuesday at 30.75 euros. ($1 = 0.7330 euros)
(Reporting by Thomas Atkins; editing by Edward Taylor)