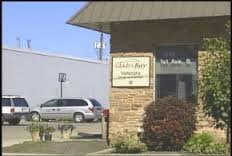 FARGO, ND (KFGO AM) -- Fargo city commissioners have approved a new plan that will combine the operations of the Gladys Ray Emergency Shelter and the city's detox center.
The two now operate out of the same building, but are managed separately.
The number of admissions to the facilities has increased from 900 to 3,000 people.
It's believed combining the two under the Public Health Department will allow the the city to better address the increasing mental health and alcoholism issues within the homeless population.