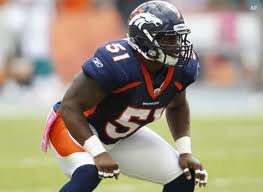 Denver, CO) -- Former North Dakota State linebacker Joe Mays is no longer with the Denver Broncos. He was released from the team Tuesday after failed attempts to trade him before April's NFL Draft.
Mays played three seasons in Denver, but was replaced as a starter last year after suffering a brokenankle.
He was due to make four-million-dollars this season.