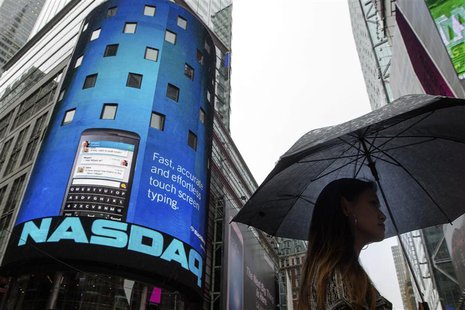 NEW YORK (Reuters) - Nasdaq OMX , the operator of the Nasdaq exchange, said in a statement on Thursday it halted trading of Nasdaq-listed securities soon after noon New York time after it was aware of a problem disseminating price quotes.
The exchange said "in the first 30 minutes, technical issues" were resolved and for the remainder of the halt, which lasted more than three hours, it coordinated with other exchanges, regulators and market participants "to ensure an orderly re-opening of trading."
Nasdaq said it "will work with exchanges that are members of the Securities Industry Processor to investigate the issues," and will support any steps needed to enhance the platform.
(Reporting by Rodrigo Campos; Editing by Bernard Orr)