Employment Connection

Employers everywhere are discovering a new cost effective means of recruiting job applicants…RADIO!! Radio's strength at reaching people who don't read the newspaper, its ability to reach people in the job market today and tomorrow, all in a medium virtually free of employment advertisers makes radio the logical choice to get quality recruits.
Does your business have positions to fill? Are you looking for employees? If you are, I can help you get the word out by getting you on The Employment Connection. Your commercial would air on all 5 radio stations, your job description would be posted on our station websites and you would get online streaming commercials too. Over my 17+ years it's worked great for many industries up and down the Red River Valley. If you'd like more information or to get your jobs on the air contact Beth at 701-297-3591 or email me at elizabeth.sveum@mwcradio.com

Various Positions
Spherion Staffing
When you love you job, it shows. For 20 years, Spherion's staffing team have been helping individuals get connected to rewarding production, assembly, logistics and warehousing jobs throughout the F-M area. Choose career happiness - apply today at www.spherion.com/fargo or call the Spherion office at 701-298-8300.
Read more about these positions »

Production Positions
Bobcat Company
Bobcat Company is hiring for multiple full-time or vacation replacement production positions in Gwinner, ND and Machinists in Wahpeton, ND. Apply online by visiting www.bobcat.com/careers. Bobcat Company is an equal opportunity employer.
Read more about these positions »

Production Workers
Northern Pipe Products
Northern Pipe Products, a local PVC Pipe Manufacturer is hiring immediate full-time day & night production workers. Offering great wages & benefits and place to work with growth opportunities if you're a dependable team player & are looking for something better then you have now. Apply between 8am-3pm at Northern Pipe 1302 39th Street NW in Fargo's Industrial Park.

Various Positions
Dakota Fence
Dakota Fence is seeking laborers and foreman trainees for full-time fence and traffic control positions. A valid driver's license and pre-employment testing are required. Apply in person and join a successful growing company with many opportunities for advancement. An equal opportunity employer.
Find Out More Information »

Various Positions
Wal-Mart
Both Fargo Wal-Mart's are hiring all shifts for: Cashiers, Evening Apparel, Assemblers, Electronics and Lawn & Garden. Apply online at www.walmart.com/careers or at the hiring kiosk in either of the Fargo Wal-Mart Stores on 13th Avenue or 52nd Street South Fargo.
Read more about these positions »
Various Positions
Red Lobster
Red Lobster is looking for high energy, positive and fun people to join their crew. Hiring immediately for: full and part time team members for prep and line cooks, servers and dishwashers. Great for students or someone looking for a flexible schedule, and great pay and benefits.
Apply Online »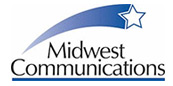 Sales/Marketing Consultant
Midwest Communications
North Dakota's leading radio stations are looking for driven, outgoing individuals to join our winning team! If you enjoy working with others to build their business while appreciating heritage and success you may be the candidate to join our team!
Midwest Communications is currently seeking applicants for a Marketing Consultant in our Fargo-Moorhead office. This individual will represent heritage brands like KFGO, Y94, Froggy, 740 The Fan, Rock 102 and 104.7 MIX-FM. Your day-to-day includes working with current and potential clients to grow their business through marketing on our 6 radio stations and our extensive array of digital media advertising.
Read more about this position »