Employment Connection

Employers everywhere are discovering a new cost effective means of recruiting job applicants…RADIO!! Radio's strength at reaching people who don't read the newspaper, its ability to reach people in the job market today and tomorrow, all in a medium virtually free of employment advertisers makes radio the logical choice to get quality recruits.
Does your business have positions to fill? Are you looking for employees? If you are, I can help you get the word out by getting you on The Employment Connection. Your commercial would air on all 5 radio stations, your job description would be posted on our station websites and you would get online streaming commercials too. Over my 17+ years it's worked great for many industries up and down the Red River Valley. If you'd like more information or to get your jobs on the air contact Beth at 701-297-3591 or email me at elizabeth.sveum@mwcradio.com

Various Positions
Spherion Staffing
If you're in a job that pays the bills but leaves you feeling unfulfilled, Spherion can help! They're locally owned and a workforce leader with connections to Fargo's finest employers. Check out Spherion's recruiting open house on September 18th between 10am – 5pm and explore the opportunities in administrative, light industrial, customer service, non-clinical healthcare and specialized professions. Why settle for a job when you can have a career! call spherion office at 701-298-8300.
Read more about these positions »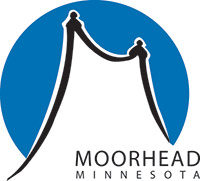 Various Positions
City of Moorhead
The City of Moorhead is hiring for a Warming House Attendant, Hjemkomst Center Event Staff and Sports Center Building Attendant. Equal opportunity employer.
Apply online »
Automation Technicians
Fargo Automation
Fargo Automation is a local manufacturing company and currently hiring Automation Technicians to add to their team. They're looking for motivated, hardworking people with mechanical and electrical skills. Work in a clean environment and full time positions receive benefits. Email your resume to H.R. at FargoAutomation.com.
Read more about these positions »

Nurses
Prairie Saint John
Prairie Saint Johns is hiring nurses! Student loan repayment, continuing education and license fee reimbursement may be provided. Prairie Saint John's offers excellent benefits and top pay!
Apply Online »

Various Positions
Showplace Kitchens
Showplace Kitchens, an employee owned company in Fargo, is seeking an experienced sales designer to join their successful team. If you're looking for a challenging, rewarding career with excellent benefits, contact Showplace Kitchens at 701-365-4455.
Various Positions
Red Lobster
Red Lobster is looking for high energy, positive and fun people to join their crew. Hiring immediately for full and part time: team members for Prep Cooks, Line Cooks, Utilities, Servers, and Host/Hostess. Great for students or someone looking for a flexible schedule, and great pay and benefits.
Apply Online »