Mike and Joel in Frisco

Mike and Joel are Headed to Frisco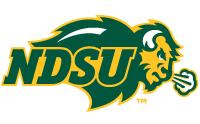 The Bison went 15-0 on the season and rolled to a 35-7 victory over Towson to claimed their 3rd straight FCS Championship in Coach Craig Bohl's final game at the school. He finished 104-32 in 11 seasons at North Dakota State, which has won 24 consecutive games to match the FCS record. Mike and Joel will continue to showcase their trip through the week with blog posts and videos! KFGO congratulates the Bison!
Go Bison with Mike and Joel and KFGO!
The Latest From Mike McFeely
Fri, jul 25 2014 - 10:45 a.m.

Four Moorhead City Council members who at first did the wrong thing eventually did the right thing. It may have been their consciences, or it may have been recognizing the obvious, but at least they did their best to un-embarrass ...

Tue, jul 22 2014 - 8:42 a.m.

A massive fire in an industrial area of Williston, N.D., Monday night closed a highway and made for some incredible video. The fire broke out at Red River Industrial Supply around midnight, according to reports. Several explosions occurred. Here ...

Wed, jul 16 2014 - 10:33 a.m.

So, would this qualify as a "rich man problem?" Is this "a blessing?" Is that how North Dakota Lieutenant Gov. Drew Wrigley and other oil-boom sycophants would refer to an ever-growing number of drug arrests in the Patch? Would those ...
The Latest From Dan Gunderson
Mon, jun 30 2014 - 9:05 a.m.

Daniel Gunderson and Brad Jones discuss the loss of NDSU offensive lineman Zack Johnson, what to look forward to in the upcoming year for NDSU Athletics, the biggest stories from the 2013-14 season for NDSU Athletics and rather large announcement ...

Wed, jun 18 2014 - 9:45 a.m.

Pinto and the White Shadow discuss the departure of NDSU AD Gene Taylor, the World Cup, Minnesota Twins pitching woes and the exciting off-season that awaits the NBA. You can follow Daniel "Pinto" Gunderson on Twitter at @pintoKFGO & Brad "White ...

Tue, jun 03 2014 - 9:32 a.m.

The Pinto and the White Shadow talk about the Bison baseball team and their apperance in the NCAA Tournament, the Bison football team and their pre-season rankings and preview the NBA Finals. You can follow Daniel "Pinto" Gunderson on Twitter ...
#RoadToFrisco2014 Instagram Photos
Want to see your photo on this page? Just tag your photos #RoadToFrisco2014 when you post them to Instagram. If you don't have Instagram on your mobile device, just download it for free from Google Play or iTunes App Store. Otherwise just check out Bison photos either here or on Instagram! Turn your device's location on and choose the option "Add to Photo Map" to show up on our #RoadToFrisco2014 map below.
Where Are You Now?
Show us where you are and what you're doing on your trip down to Frisco, Texas. Simply take a photo with Instagram and use the hashtag #RoadToFrisco2014. Make sure you have the Add to Photo Map checkbox checked and your device's location turned on, and your photo will show up on our map!