Mike and Joel in Frisco

Mike and Joel are Headed to Frisco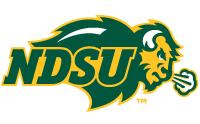 The Bison went 15-0 on the season and rolled to a 35-7 victory over Towson to claimed their 3rd straight FCS Championship in Coach Craig Bohl's final game at the school. He finished 104-32 in 11 seasons at North Dakota State, which has won 24 consecutive games to match the FCS record. Mike and Joel will continue to showcase their trip through the week with blog posts and videos! KFGO congratulates the Bison!
Go Bison with Mike and Joel and KFGO!
The Latest From Mike McFeely
Fri, apr 18 2014 - 10:47 a.m.

Just finished recording an interview with Minnesota wildlife artist John House for my Saturday outdoors show on KFGO (11 a.m.-noon). John and I got to know each other a decade or so ago when I was writing for ...

Fri, apr 18 2014 - 8:59 a.m.

European PGA Tour pro Pablo Larrazabal, playing in the Malaysian Open, needed to jump into a lake to avoid a nasty swarm of hornets during Friday's second round. He was stung 20 times, had to change his shirt and ...

Thu, apr 17 2014 - 8:55 a.m.

As usual, I'm behind the curve. Some people here at KFGO told me of a country band that does covers of heavy metal songs, such as AC/DC's "Highway to Hell," Aerosmith's "Walk This Way" and many ...
The Latest From Dan Gunderson
Mon, apr 14 2014 - 6:09 p.m.

Daniel Gunderson (Pinto) and Brad Jones (White Shadow) discuss college Spring Football, the hiring of a new head coach for the NDSU women's basketball team and the paying of college athletes and why it would or wouldn't work ...

Wed, apr 09 2014 - 10:18 a.m.

Daniel Gunderson and Brad Jones talk about NDSU hiring Dave Richman as the next men's basketball coach, Saul Phillips leaving for the University of Ohio and the NCAA men's basketball National Champions, the UCONN Huskies. You can follow ...

Tue, mar 25 2014 - 9:16 a.m.

Daniel Gunderson and Brad Jones discuss the North Dakota State University men's basketball team and their NCAA Tournament run, the impact a new arena might have on keeping current head coach Saul Phillips with NDSU, what could possibly keep ...
#RoadToFrisco2014 Instagram Photos
Want to see your photo on this page? Just tag your photos #RoadToFrisco2014 when you post them to Instagram. If you don't have Instagram on your mobile device, just download it for free from Google Play or iTunes App Store. Otherwise just check out Bison photos either here or on Instagram! Turn your device's location on and choose the option "Add to Photo Map" to show up on our #RoadToFrisco2014 map below.
Where Are You Now?
Show us where you are and what you're doing on your trip down to Frisco, Texas. Simply take a photo with Instagram and use the hashtag #RoadToFrisco2014. Make sure you have the Add to Photo Map checkbox checked and your device's location turned on, and your photo will show up on our map!