Mike and Joel in Frisco

Mike and Joel are Headed to Frisco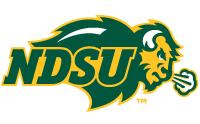 The Bison went 15-0 on the season and rolled to a 35-7 victory over Towson to claimed their 3rd straight FCS Championship in Coach Craig Bohl's final game at the school. He finished 104-32 in 11 seasons at North Dakota State, which has won 24 consecutive games to match the FCS record. Mike and Joel will continue to showcase their trip through the week with blog posts and videos! KFGO congratulates the Bison!
Go Bison with Mike and Joel and KFGO!
The Latest From Mike McFeely
Fri, mar 07 2014 - 9:18 a.m.

If you haven't seen it, here is the half-court shot by New Town's Joe Baker that made ESPN SportsCenter's No. 1 play in its nightly top 10 highlights: FWIW: New Town is a town of about 2 ...

Thu, mar 06 2014 - 11:01 a.m.

NOTE: This is my column that was printed in this week's edition of The Extra. Check out the online edition of the newspaper at www.thefmextra.com Are opponents of the Fargo-Moorhead diversion really trying to compare their "plight ...

Wed, mar 05 2014 - 12:39 p.m.

This is wild. Somehow, a South Carolina mom drove her mini-van into the surf off Daytona Beach, Fla., Tuesday evening. Inside were three kids, all of whom were rescued. So was the mom. Spooky video. Check it out from Eyewitness ...
The Latest From Dan Gunderson
Tue, mar 04 2014 - 9:23 a.m.

Daniel Gunderson and Brad Jones talk about the NDSU men's and women's basketball teams, the resigning of women's basketball coach Carolyn DeHoff, the men' \s success during the 2013-14 season, compare Brett Winkelman to TrayVonn Wright (Pinto ...

Mon, feb 17 2014 - 8:41 a.m.

After 31 podcasts, The White Shadow finally gets to host an episode. Pinto and the White Shadow discuss the lack of participation numbers in high school athletics, the NDSU men's basketball team and their big game this weekend against ...

Tue, feb 11 2014 - 11:44 a.m.

Daniel Gunderson and Brad Jones discuss why you would ever want to be a high school coach of any sport, the NDSU men's basketball team and their big victories over IUPUI and Fort Wayne and why Pinto believes the ...
#RoadToFrisco2014 Instagram Photos
Want to see your photo on this page? Just tag your photos #RoadToFrisco2014 when you post them to Instagram. If you don't have Instagram on your mobile device, just download it for free from Google Play or iTunes App Store. Otherwise just check out Bison photos either here or on Instagram! Turn your device's location on and choose the option "Add to Photo Map" to show up on our #RoadToFrisco2014 map below.
Where Are You Now?
Show us where you are and what you're doing on your trip down to Frisco, Texas. Simply take a photo with Instagram and use the hashtag #RoadToFrisco2014. Make sure you have the Add to Photo Map checkbox checked and your device's location turned on, and your photo will show up on our map!